By: Sarah Federico, Beauty and Lifestyle Writer
The virus known as Covid-19 has infected over 3.7 million people worldwide. And though these numbers are daunting, the question on our mind remains: what will a post-pandemic beauty industry look like? Without question there will be marked differences. Though sanitation and safety practices are already prioritized, we expect current regulations to be intensified.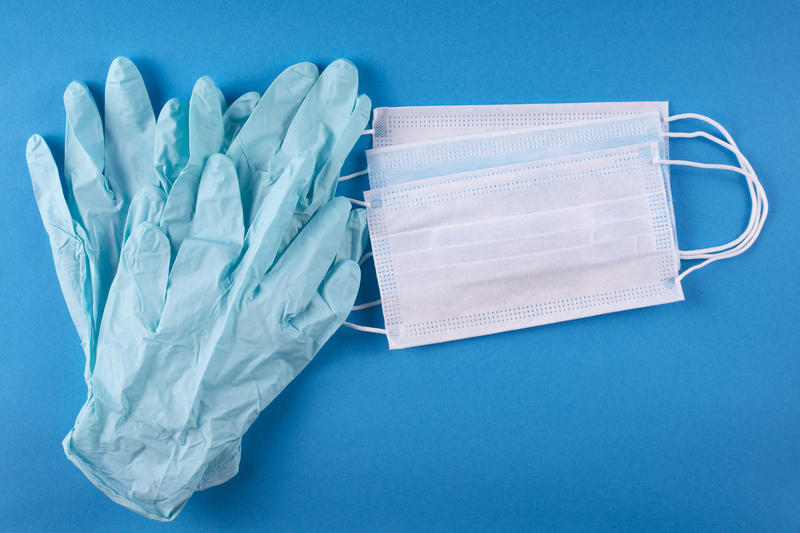 Though much of this is just speculation, America's reopening has begun in force; more than half of our states have begun to reopen their economies in substantial ways. On Friday, May 1, Van Council officially reopened six Van Michael hair salons in Atlanta after Governor Brian Kemp lifted Georgia's statewide shelter-in-place order. Without question, all eyes are on Georgia. We watch with a sense of interest, trepidation – and hope.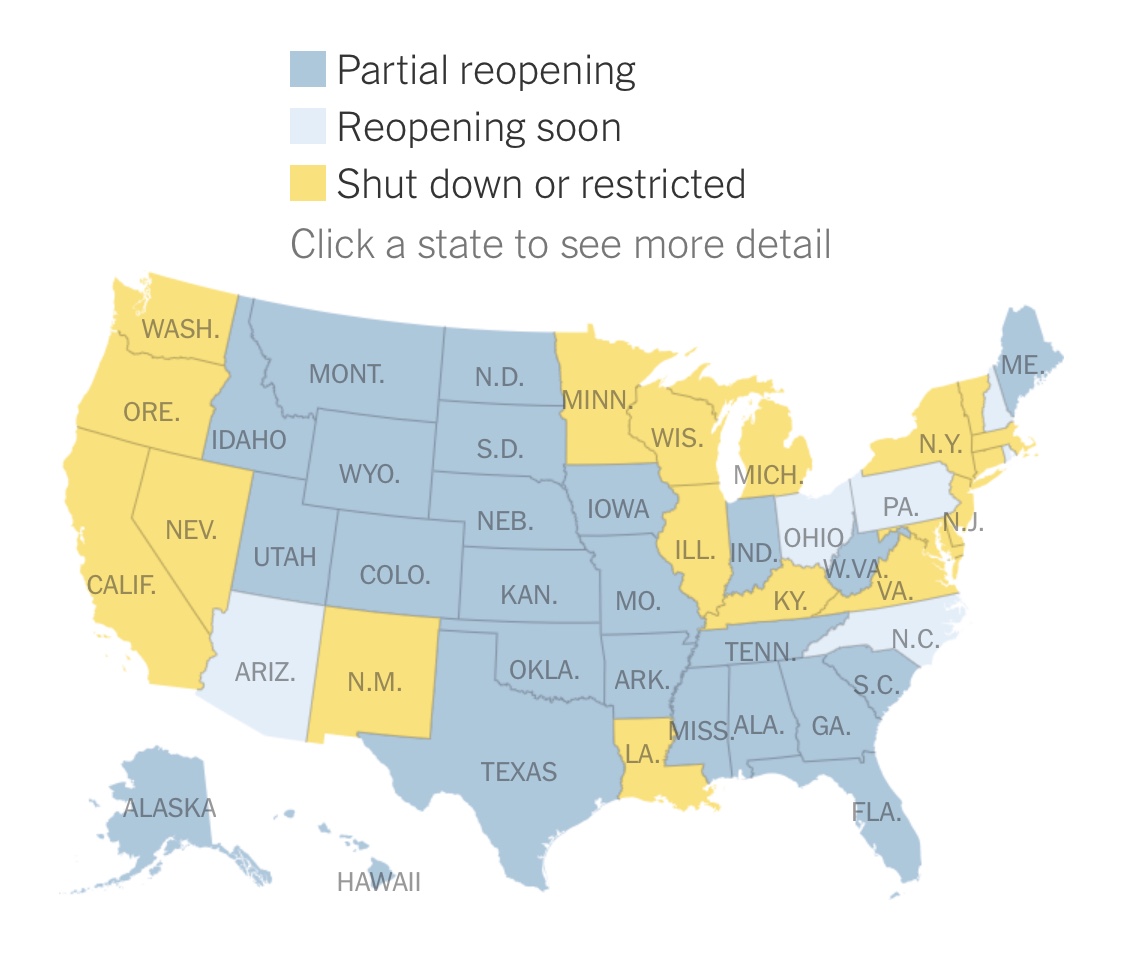 While governors across the country mock the importance of personal-care services, several facts remain undisputable: salons represent much more than simple cut and color services. Instead, they act as a hub for community, comfort and self-care that extends well beyond the physical.
But with close, personal interactions required, many question how salons will comply with new social distancing measures. The Late Show with Stephen Colbert joked that "Barbers and Hairstylists just need to be very creative, like duct-taping hair clippers to a couple of yardsticks or just submerging their customers in Barbicide."
Though intended to be humorous, Colbert struck a nerve amongst beauty industry professionals and clients, alike. "It isn't as if we're irresponsible," says Adam Federico, California salon owner and Director of Content for brand R+Co. "We care deeply for our clients and staff. They're like family to us – we would never put them in danger." Federico, a 20-year industry veteran, maintains his belief in his ability to open safely, now.
Here, Joseph Federico, CFO of Federico Beauty Institute and former state board of cosmetology member, shares what a post-pandemic salon experience might look like.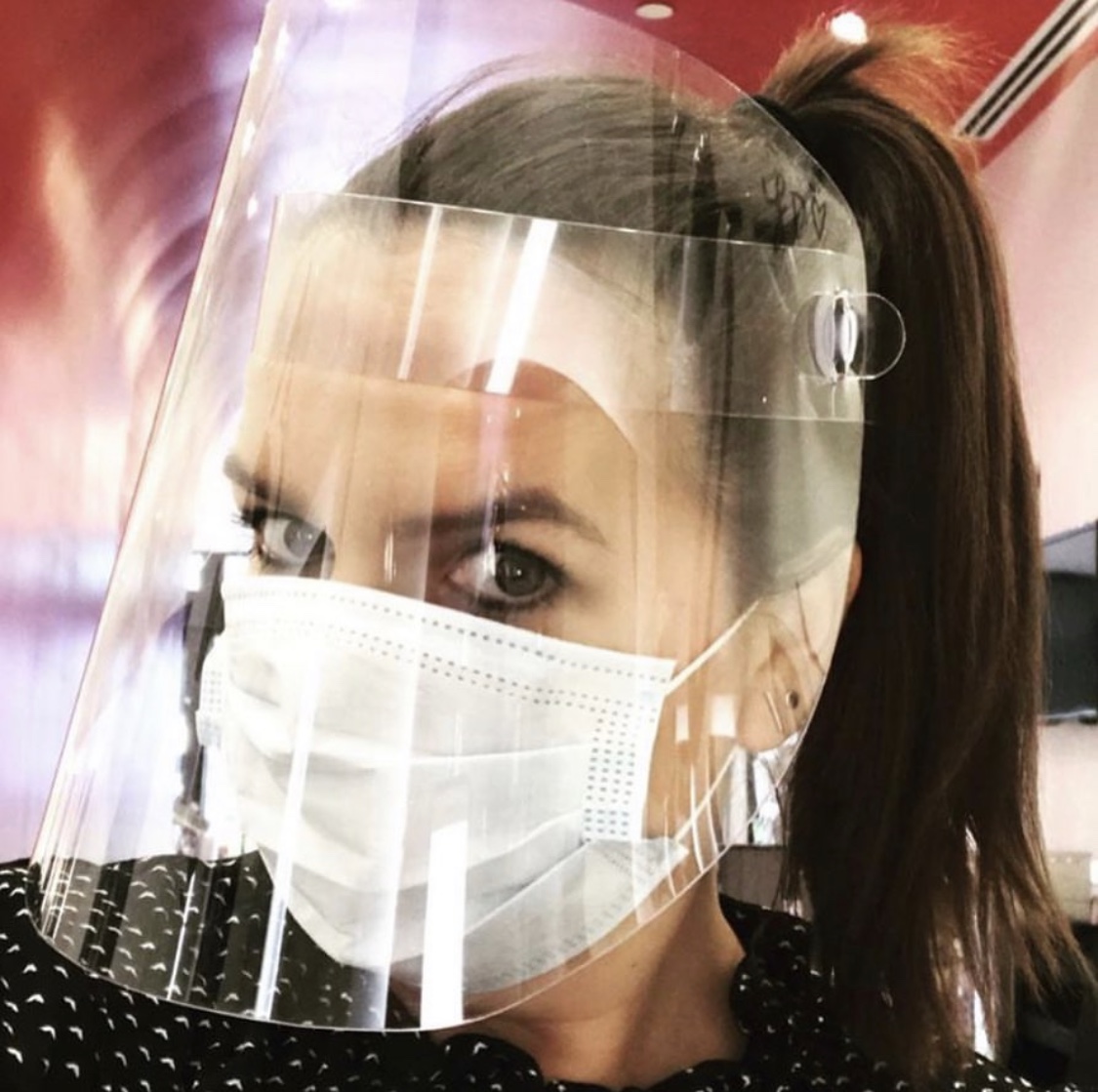 Q. You tout experience as a State Board member. Knowing the ins and outs of sanitation and safety procedures, can you give us an idea of what the post-pandemic salon experience might look like?
A. The good thing is licensees already put heavy emphasis on disinfection and sanitation, and are used to incorporating these practices in to their normal routines. I am sure that whatever new procedures that are adopted will be easily implemented by licensees. As far as what those specific protocols will look like, I can only assume that gloves and facemasks will become standard practice, and I wouldn't be surprised if the protocols remain even after the pandemic has subsided. Beyond that, increased frequency of disinfection will need to occur, and it will probably extend to all parts of the salon, not just work stations.
Q. Do you feel that, with the right precautions, stylists can offer clients a safe experience?
A. Yes, I do believe clients can and will have a safe experience once they return to the salon, but it is going to be up to the individual salons/stylists to inform their clients of what they are doing to mitigate risk and set expectations. This is going to be the greater challenge, easing the fears of our clients, so when they do come back they can enjoy themselves.
Q. Will this pandemic affect Federico Beauty Institute's curriculum, such as how you teach safety and sanitation to future cosmetologists?
A. I am sure it will. Not only is it a very easy example to point to as to why we do these procedures, I feel like future students will have a deeper understanding of its importance just for living through this. As our health and disinfection procedures are mandated by the State Board, I can only assume they will release further guidelines that we will happily adopt.
Though we find the prospect of a new normal less than favorable, we absolutely support finding a way forward. Science-based evidence tells us that the possibility of coronavirus transmission lowers significantly with the use of personal protection equipment – and when combined with proper sanitation practices – this makes for an environment that surpasses almost in any other in safety.
So, while your next experience might be different than those that came before it, one crucial element remains: the indisputable comfort provided by self-care services. Hang tight, California. We can't wait to welcome you back to our safe and well-imagined salon spaces – and hopefully soon.