By: Sarah Federico, Beauty and Lifestyle Writer
We did some loose calculations – and between us – it's been approximately 80.7 days since we've had our locks blessed by our favorite stylists. It goes without saying that This. Is. Too. Long. Since we won't be altering our summer 2020 strands for at least a few more weeks, we're making hair accessories our newest go-to, for doing something with our hair. Because, let's face it, we've had enough of greasy, haphazard styles.
Silk scrunchies? Check. Oversized headbands? A solid yes. Larger than life bows and clips? Oh, my!
Luckily, it turns out we're in good company. According to the experts, this year is all about the comeback. "Get ready to see some of your favorite trends relived and reimagined, because 2020 is all about headbands, scrunchies, and barrettes," says Elle Hegarty, hair stylist at Ian McCabe Studio. "There has also been a resurgence of bows and floral everything, which will make for beautiful accents to [warm weather] outfits."
Here, we've narrowed down our favorite hair accessories. Though they'll be instrumental in getting us through to our next salon appointment, and we imagine that they'll be taking center stage all summer long.
Summer 2020 hair accessory trend: the silk scrunchie
You might have heard that a silk pillowcase will keep tresses from snagging and breaking; we suggest that you apply this same line of thinking to your scrunchie, too. "A regular elastic can snag or pull the hair, especially if it's wet," explains celebrity stylist Justine Marjan. "The band can cause breakage because your hair is much more fragile in that state." The pro uses a silk scrunchie for her waist-grazing hair, and she extends the recommendation to her clientele.
Try splurge-worthy Pure Silk 3-Pack Hair Ties, designed to be gentle on your delicate hair. Featuring a wide surface to reduce bumps and ridges caused by regular hair scrunchies, this 100% silk version is made with the same precision as the brands award-winning pillowcases.
For an eye-catching option, try the Avery Floral Scrunchie Set. Made from snag-resistant satin, this whimsical set of scrunchies lends warm weather charm to any bun – messy or otherwise.      
Consider this 90's inspired hair accessory your best-ever hair saver.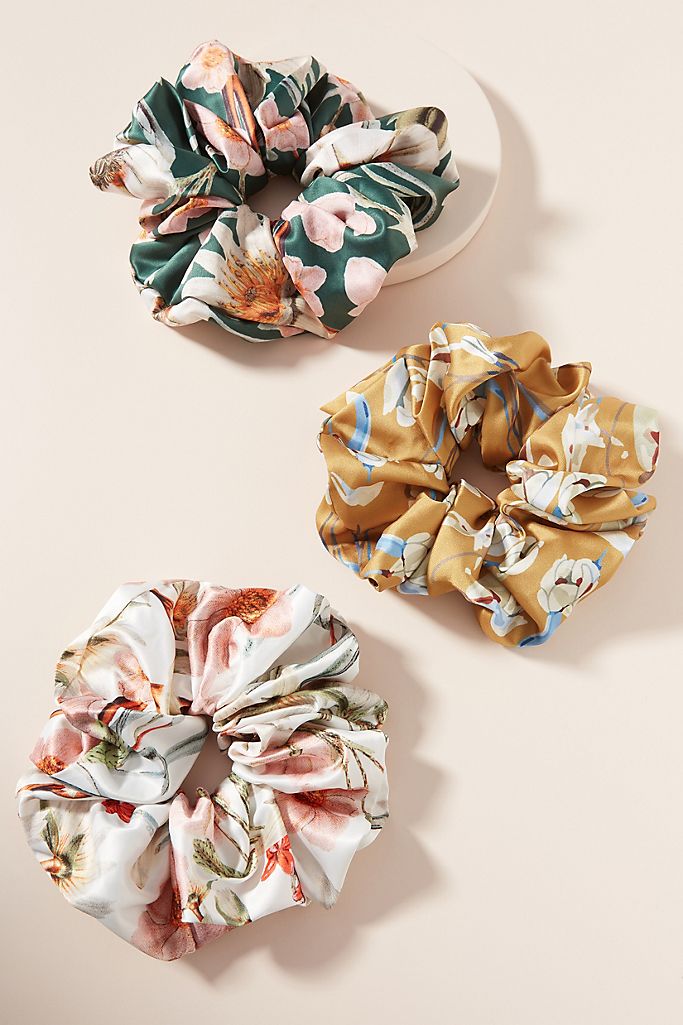 Summer 2020 hair accessory trend: bows
If you're after a simple-to-incorporate embellishment – the answer is bows. Both sweet and simple, the accessory can be worn in a variety of ways: half-up, all-up, in a braid or in a bun. Whether you opt to splurge on a silk version, or choose to upcycle a designer logo ribbon, this accent is a favorite for easy summer style.
Try the two-in-one Bandana Bow Pony by Free People, a classic bandana inspired scrunchie featuring an oversized bow detail.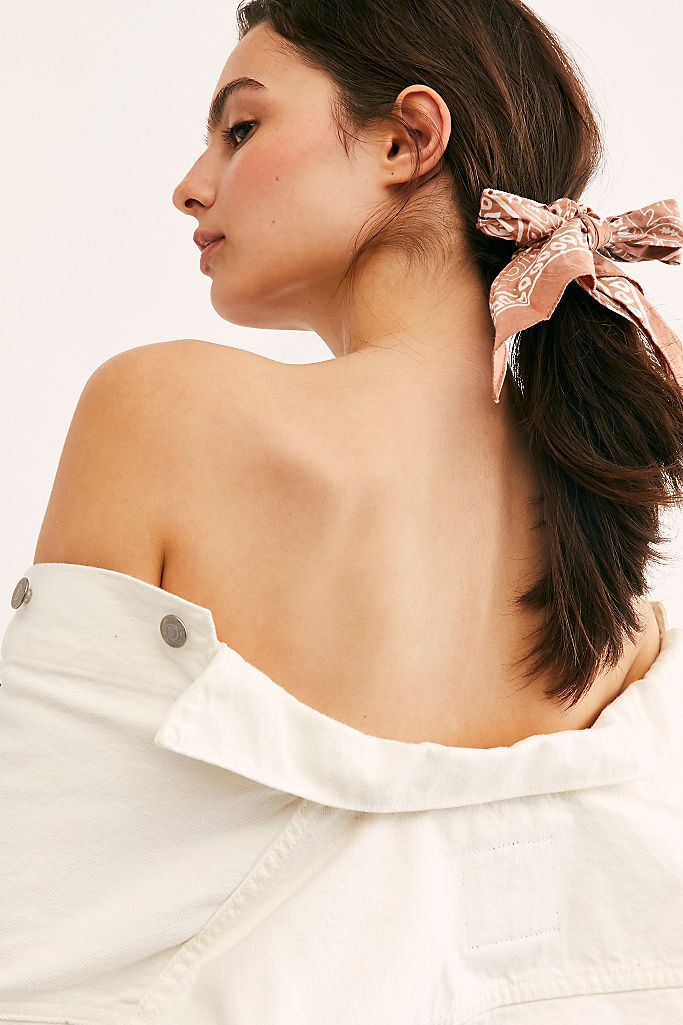 For a semi-custom option turn to Etsy, the ever-popular home of handmade treasures.
Summer 2020 hair accessory trend: the oversized barrette
Flashbacks to grade school? We can't blame you. And though we certainly aren't knocking the plastic, neon-colored butterflies that owned the 90's – today's barrettes are definitely not that. From minimal to simple, sumptuous to elegant, the best clip-in accessories come in a variety of forms. Whether gold or pearl encrusted, these add-ons are sure to bring some sizzle to your summer style.
Top off your look with envy-inducing TASHA Pearl Hair Clips. For instant, on-trend vibes – and a more is more aesthetic.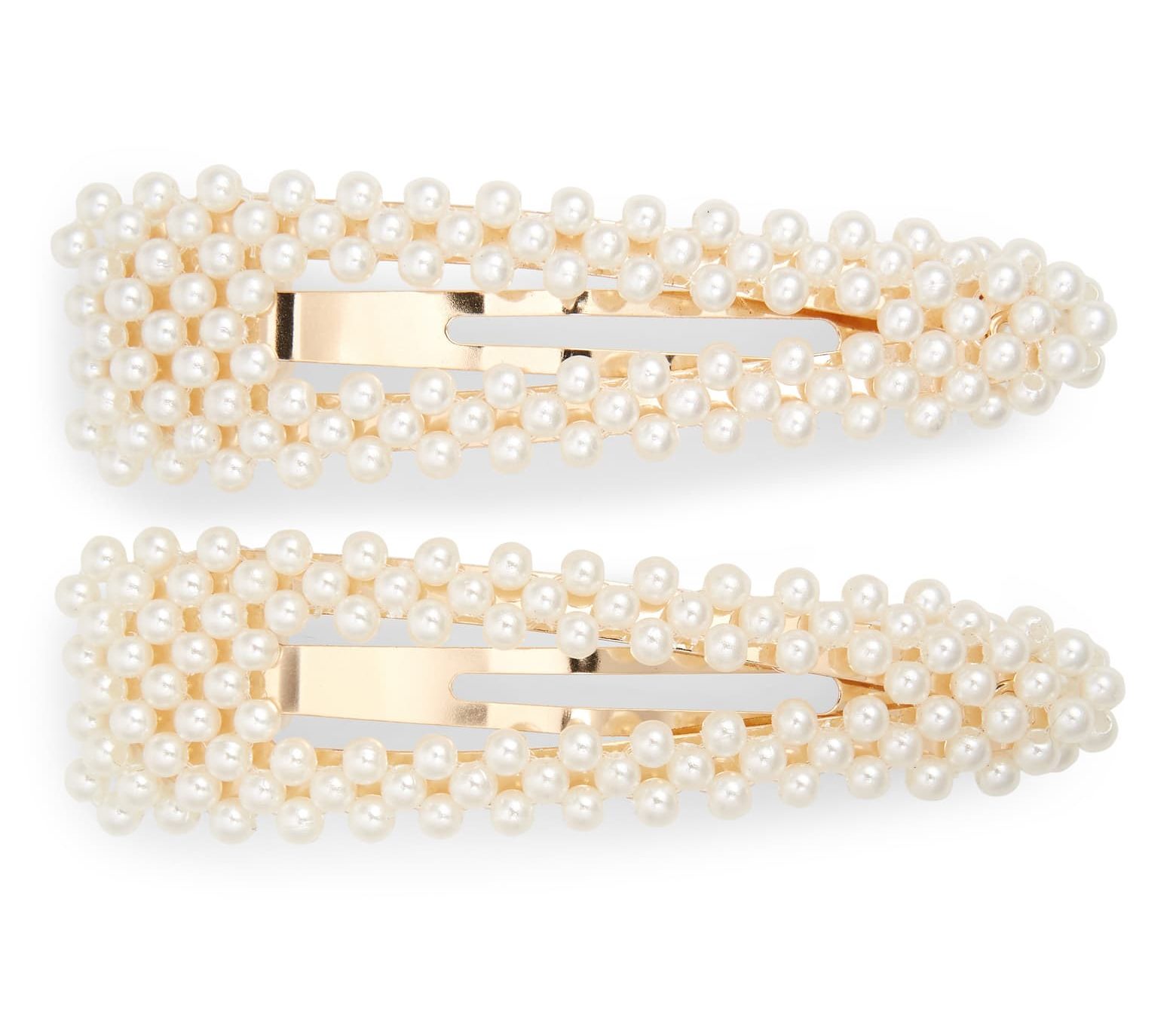 For a boho-chic touch, reach for FRANCE LUXE Volume Rectangle Barrette, which touts an abalone-like color infusion that's crackly and curved – plus polished to a shimmering gleam.
Though tresses are looking less than optimal thanks to long salon closures, these scrunchies, clips and bows can help to see you through. Pick up your favorite – and get that extra boost you need to get you through the next few weeks.