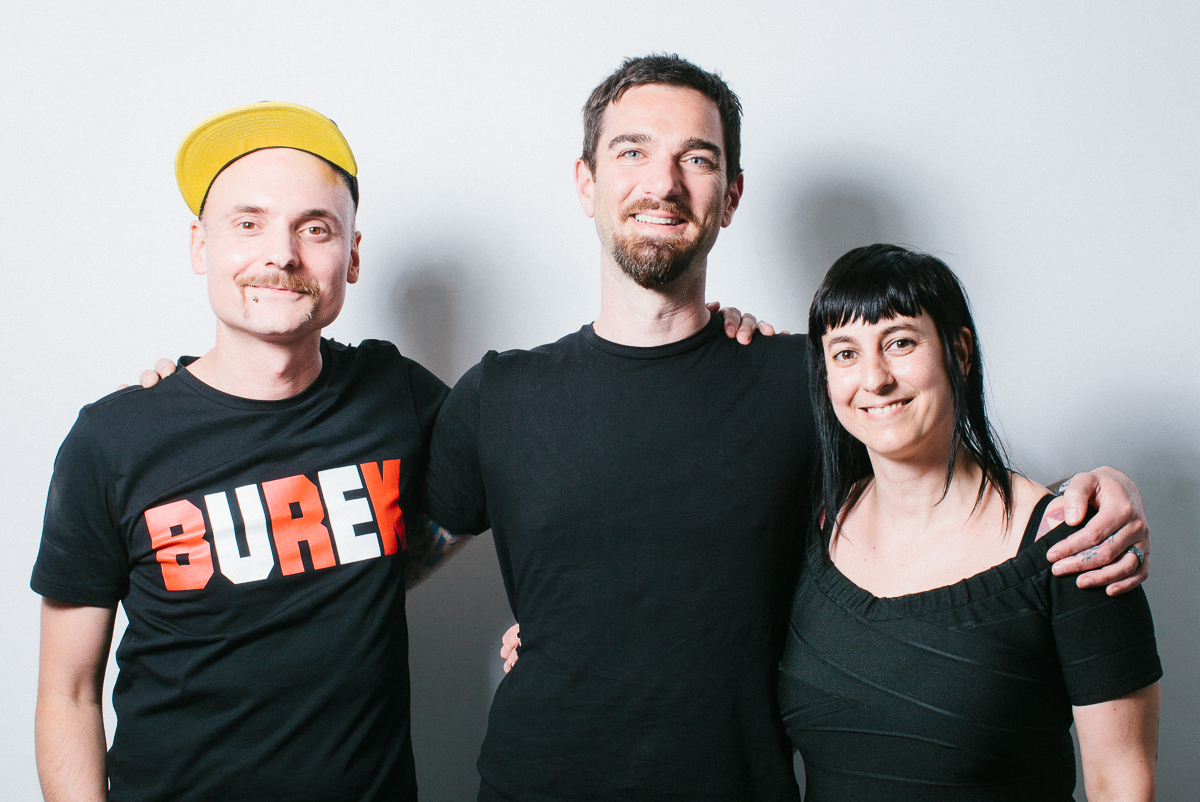 This month we at Federico Advanced took on the largest event we had ever attempted; two artists teaching three 3-day classes, all in a row. Attendees flew in from all around North America, some coming from as far as Washington DC and Canada. In the 2 years that we have been bringing advanced education in hairdressing to the Northern California community we have brought in dozens of amazing artists; Jeremy Davies-Barbala, Nick Arrojo, Gerard Scarpaci, Russel Mays, DJ Muldoon, and Ira Pope Sage, just to name a few. All have been incredibly talented and brought their own perspectives to the craft. This time however we brought in Ivana Spicer and Mario Mesaric of the ZGAT Academy from Zagreb, Croatia, two amazingly talented artists who somehow remain humble and thankful for everything they are able to do.
We flew them half way around the world for their first trip to the United States so that they could bring their first-class knowledge and skills to our Academy in Sacramento, CA. We had never brought in an international artist before, and needless to say, there were a few challenges in bringing a foreign artist into the country. We battled Visa issues and airline errors, but when all the dust settled and Ivana and Mario were finally in the country teaching the class, all the hard work became worth it.
Ivana and Mario made the perfect team. The comradery was clear, they didn't need to tell you that they had been friends since they were children, it was evident the moment you met them. Each allowing the other to speak on the work they were doing with neither one stealing the spotlight from the other. They had a meticulous eye for detail, and a clear aesthetic that ran through all of the work they did together.
Each cut was made with intent and forethought. They mapped every look out before starting, taking into account the models requests, bone structure, flaws and strengths, tailoring each look to perfectly compliment the face of the model.
During each demo they shared both their technical skills and love of the art they create. Checking and rechecking each line to be sure that no matter which angle you approached it from, you would see a precision line.
Their dedication to the art form and education was evident in the sheer number of hours they put into each class. Each day they arrived to the school at 8am, enjoyed some espresso, and then got down to work, spending up to 10 hours straight in the class room-ensuring each student got the amount of one on one attention they needed to complete a precision haircut. Often times they would work the full 10 hours without taking a single break, not even for food. They were the marathon runners of the hair world. Even after the students had left, they stayed behind to capture photos of everyone's hard work.
Their students were some of the best hairdressers in the industry, people who have already made a name for themselves as being incredibly talented.
It was amazing to see so many already established artists in one space, learning and creating together. Being open to critique and supporting and admiring each other's work.
Despite the long days their trip here seemed to fly by. By the time the classes had ended, no one wanted Ivana and Mario to leave. The knowledge, energy and passion they brought to Federico Advanced will stay with everyone they met, and we all anxiously await their return in 2016.
Thank you everyone who made this event possible. Be sure to check out Mazella and Palmer for their U.S. debut at Federico Advanced in August.
*Visit Facebook for more images from the event.
Text by JanyNicole
Photos by Nicholas Wray, Mario Measric and JanyNicole